2020 NARRTC Conference
April 2 and 3, 2020
Telling Our Story: Past, Present, and Future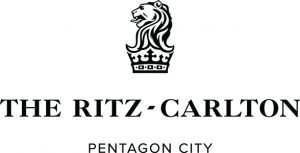 Ritz Carlton – Pentagon City
1250 South Hayes St.
Arlington, VA 22202
Start date of room rate: 4/1/2020
End date of room rate: 4/3/2020
Deadline (no changes permitted):  March 2, 2020
Room Rate: $299 per night
Agenda
Thursday, April 2, 2020 (Day One)

8:00 am – 8:45 am

Registration

8:45 am – 9:00 am

Opening Remarks 

9:00 am – 10:00 am 

Keynote Speaker

 

Transition

10:15 am – 11:15 am 

Concurrent Sessions

11:15 am – 12:15 pm 

Concurrent Sessions 

 

Transition

12:30 pm – 1:30 pm

Buffet Lunch and Business Meeting

 

Transition

1:45 pm – 3:15 pm

NIDILRR Roundtables

 

Transition

3:30 pm – 4:30 pm

Concurrent Sessions 

 

Transition

4:45 pm – 5:45 pm 

Poster Session

 

 

Friday, April 3, 2020 (Day Two)

8:00 am – 9:00 am

Registration

8:00 am – 9:00 am

Mentor Breakfast

9:00 am – 10:15 am  

Keynote Panel

 

Transition

10:30 am – 11:30 am 

Concurrent Sessions

 

Transition

11:45 am – 12:45 pm

NARRTC "Best Paper Award"

12:45 pm – 3:00 pm

Updates from NIDILRR and ACL & Buffet Lunch
Questions regarding the 2020 NARRTC Conference should be directed to Dana Barton, the conference chairperson.
Key Dates
Submissions Due: November 22, 2019
Notifications by: January 10, 2020 (note new date)

Accepted Presenters Conference Registration by: January 22, 2020 (note new date)

Submit your abstract proposal here: is.gd/narrtc_2020

Research Papers (15 minutes of presentation and 5 minutes of Q&A)
Poster Presentations
Panel Presentations (up to three presenters on a similar topic)
NARRTC Conference Registration: cvent.me/ZQQEva
Pre-Conference Workshop, April 1, 2020:
Outreach to Policymakers
Learn about which strategies are best for sharing research information with state and national policymakers. NARRTC and the Center on Knowledge Translation for Disability and Rehabilitation Research (KTDRR) are co-sponsoring a free pre-NARRTC conference workshop for researchers funded by NIDILRR on Wednesday afternoon, April 1, 2020, at the Embassy Suites Hotel-Crystal City. Space allowing, we may invite non-NIDILRR-affiliated researchers.
Outreach to Policymakers: Mark Bayer of Bayer Strategic Consulting will lead an all new, interactive, in-person workshop presenting proven and research-based strategies for networking and sharing research results with representatives on Capitol Hill and in grantees' home states. Restrictions on lobbying will also be addressed.
A few weeks before the workshop, registrants will be invited to participate in a pre-workshop webcast to orient participants to the event and to address specific questions about meeting with policymakers. Webcast details will be sent to workshop registrants.
 Date and time:
April 1, 2020, 12:00–4:30 p.m. (Eastern)
12:00–12:30 p.m. – Registration and refreshments
12:30–4:30 p.m. – Interactive workshop
 Location: Potomac Room 1-3; Embassy Suites Hotel-Crystal City; 1300 Richmond (formerly Jefferson Davis) Highway, Arlington, VA 22202). Phone: 703-979-9799.
Sleeping rooms are $251/night, and a free shuttle is available that passes the Ritz-Carlton hotel/Pentagon City Metro stop.
 Register now: www.surveygizmo.com/s3/5250972/register-2020-outreach-policymakers